Are you leveraging social enterprises in your tenders? Because your competitors are. There's a growing expectation for contractors to include social enterprise when bidding and delivering commercial and major government projects, yet navigating social procurement remains a minefield for many. Understanding how social procurement can work with, and for the benefit, of your organisation is crucial to ensure survival in today's complex and changing construction environment. It takes canvassing the current market landscape and tools available.
Federal and Local government have placed a core focus on social value, over financial revenue in the construction industry. It is expected that clients are actively procuring through vendors in an ethical and sustainable manner.
Going by the book and including social procurement frameworks in your company also means you are not at risk of hefty fines and drawn out civil suites.
Why is this so important?
Well, in the past, there has been lost opportunity among Aboriginal and Torres Strait Islanders. We know that states such as Queensland have recognised a 25.2% unemployment rate and have combated the problem by putting forward initiatives to correct this divide. As an example, The Queensland Indigenous Procurement Policy intends to spearhead this problem by setting a 3% target to increase the employment of disadvantaged Australians through social procurement by 2022.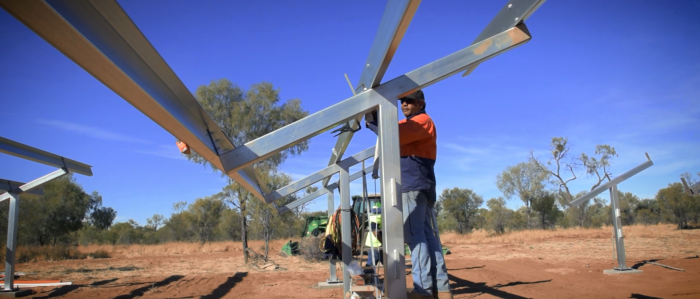 Image: Australian Government

Compliance means your company will help aid the number of missed placed youth and long-term unemployed jobseekers in disadvantaged communities. It will stimulate the growth of $367 billion construction industry. Your compliance will drive social change and deter the stigma among these businesses and talent.
The policy also determines your reputation in the market.
Maintaining a strong footing in the competitive landscape is heavily dependant on you including social enterprise in your procurement decisions. Why might that be? Contractors that have a good track record of compliance and meeting targets in their project delivery are more appealing to the government. The more you include Aboriginal content in your tender submissions, the more work you will receive from the government. Are you following?
Our team at Felix has identified that the growing trend in procurement requires technology to bridge the gap between organisations and social enterprise. That's why we built technology that makes the process of reviewing and finding vendors straightforward.
Before Felix, our clients found that they were struggling to find an efficient way of recording accurate information on supply chains. Procurement teams would hand over contracts to suppliers and there would be no transparent means to indicate if the contracts were going to subcontractors that fell under a social enterprise. Social procurement communication would often be buried in spreadsheet, dropbox links, extensive google searchers or completely ignored.
How did we fix this?
To help, we've introduced Vendor Tags as our latest feature. The Vendor Tags tool provides an easy solution to the once arduous task of categorising organisations with unique business attributes, and storing this real-time information in one place for project teams.
Now, with the access to this tool, our clients and vendors can showcase their engagement with social enterprises. For example, you can quickly identify and engage vendors that you have assigned with the Aboriginal, Torres Strait Islander and Social Enterprise tags. You'll become a more attractive tendering party, and gain a competitive advantage over bidders that are still grappling with social procurement. It also allows you to expand the types of tenders that you bid on, whereas previously you may have ruled yourself out from projects with such high social content criteria.
To see this tool in action, or get a free evaluation of how strong your current procurement agenda is, get a free demo today with a Felix procurement expert.